Our History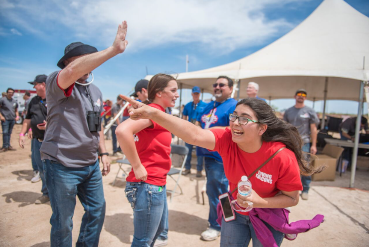 SystemsGo New Mexico is a high school rocket science program operated by the Pecos Valley Regional Education Cooperative out of Artesia, New Mexico.
The Pecos Valley Regional Education Cooperative #8 (PVREC #8) has partnered with SystemsGo to bring its science, technology, engineering, and math (STEM) curriculum to New Mexico. After learning of this highly impactful program, the PVREC #8 team brought 20 educators and administrators to Fredericksburg, Texas, in the spring of 2016 to watch the Rockets 2016 event, and to train their personnel on all facets of the rocket launch operation. In the summer of 2016, SystemsGo trained New Mexico teachers on the curriculum, and in the 2016–2017 school year, New Mexico offered the curriculum to schools for the first time. In February of 2017, SystemsGo and SystemsGo New Mexico entered into a formal partnership agreement where SystemsGo would provide the curriculum and teacher training, and SystemsGo New Mexico would conduct their own launch events in New Mexico. In April of 2017, SystemsGo New Mexico hosted their first launch event in Jal, New Mexico.
For more information, please visit the SystemsGo website.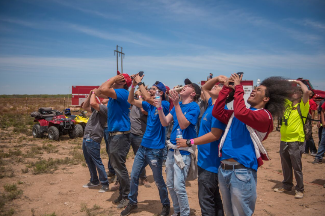 Currently there are over 280 students in 12 high schools from Southeast New Mexico taking Systems Go New Mexico classes. Those high schools are: Dexter, Elida, Fort Sumner, Grady, Goddard, Hagerman, Hobbs, Jal, Lake Arthur, Loving, Lovington, and Roswell.
SystemsGo New Mexico is sponsored by NASA, Boeing, Virgin Galactic, Spaceport America, New Mexico Tech, Chevron, Roof Care, Penasco Valley Telecom, and Progressive Construction Management.
In April of 2018 students from six of these schools successfully launched 16 rockets (four transonic and 12, one lb one mile) from the Woolworth Ranch north of Jal. Over 650 people were in attendance to watch these students shine.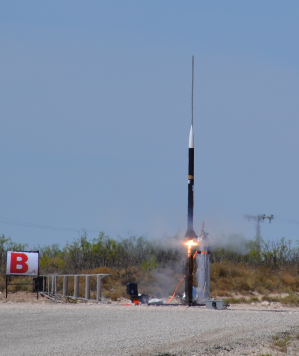 We anticipate launching 39 vehicles on April 16 and 17 of 2019. We hope you can join us!
For more information please contact:
David Willden
(575) 626-0408
Naira Mendoza
(575) 703-1391